Pupils Scotland-wide to visit Arras with Mercat Tours International.
Mercat Tours International will mark the Battle of Arras as part of Scotland's World War One commemorations.
The Scottish Government is funding two pupils from each local authority to visit Arras, learn more about the battle and represent the people of Scotland at commemorative events. Mercat Tours International will be taking the pupils on an extraordinary journey that begins in Scotland and follows in the soldier's footsteps across the Battlefields of World War One.
Pupils will share their experience with their schools and communities when they return. Throughout the trip you can share the pupil's experience online using #ww100scotland.
The Battle of Arras had the highest concentration of Scottish troops fighting in a single battle during World War One. It included 44 Scottish Battalions, and seven Scottish-named Canadian Battalions. On the five day trip the pupils will also visit battlefields, monuments and cemeteries including Newfoundland Park, Thiepval, Essex Farm Cemetery, the Ypres Salient, Langemark Cemetery and Paschendaele amongst others.
The Battle of Arras commemoration will take place at Arras on the morning of 09 April. There will be a commemorative service at Foubourg d'Amiens Cemetery at Arras, followed by a Beating Retreat by the Pipes and Drums of the Royal Regiment of Scotland at the Place d'Heros in Arras in the early evening.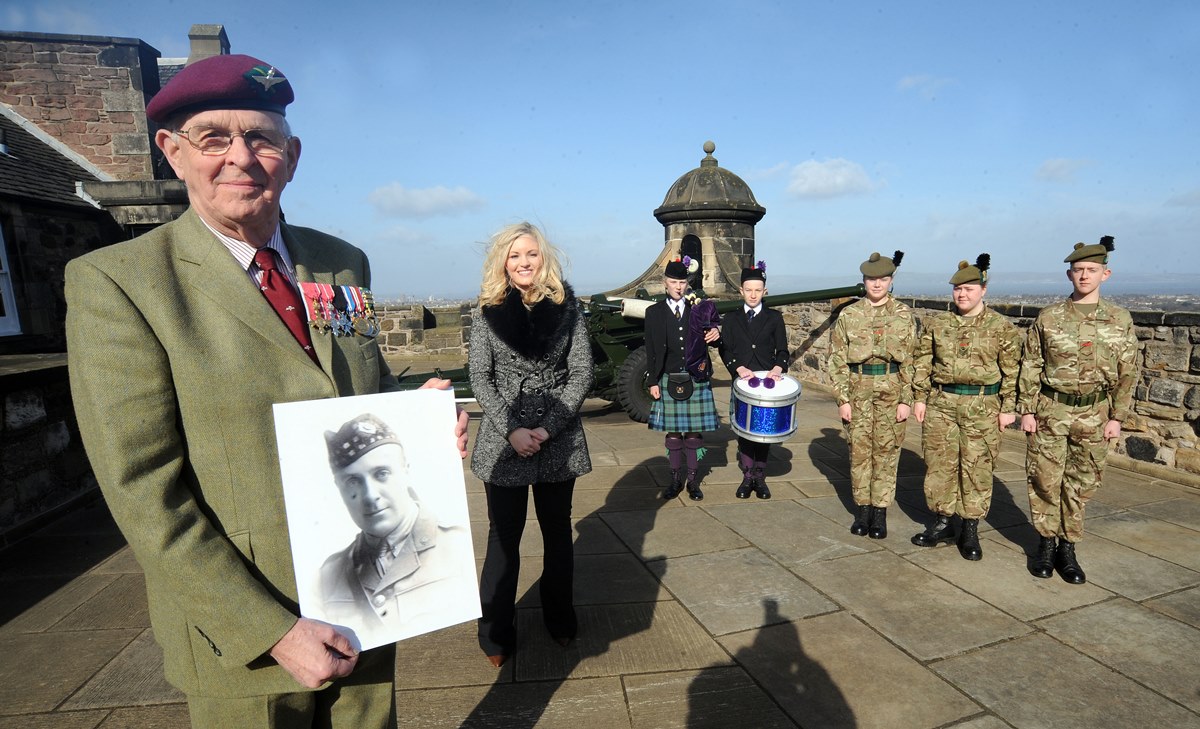 Pictured above during WW100 Scotland's launch for its Arras commemorations are: Alasdair Hutton OBE, whose grandfather was gravely injured at the Battle of Arras, singer Amy Hawthorn, young members of Cockenzie and Port Seton Pipes and Drums and cadets from the Glasgow and Lanarkshire Battalion Army Cadet Force.